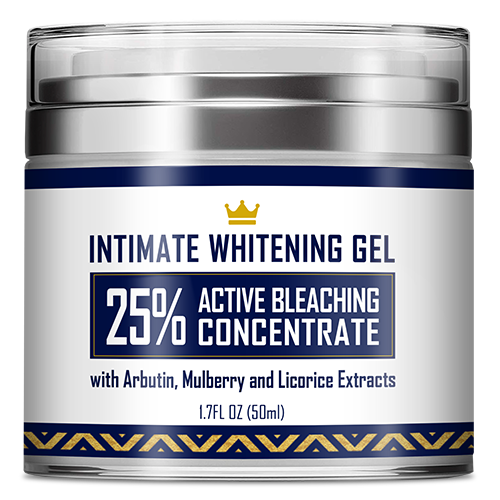 Natural and Delicate - skin whitening cream, infused with plant-based ingredient like Mulberry and Licorice Extracts, gently and naturally brightens skin tone, helps remove dark spots and excessive pigmentation. With olive oil and hyaluronic acid it has light, invisible texture, to moisturize and refresh your skin for gentle and irritation-free bleaching
Brighten and Even Skin Tone - formulated to all skin types, skin whitening cream will improve dull and uneven skin tone, fight pigment spots and return a radiant youthful glow to your skin.
---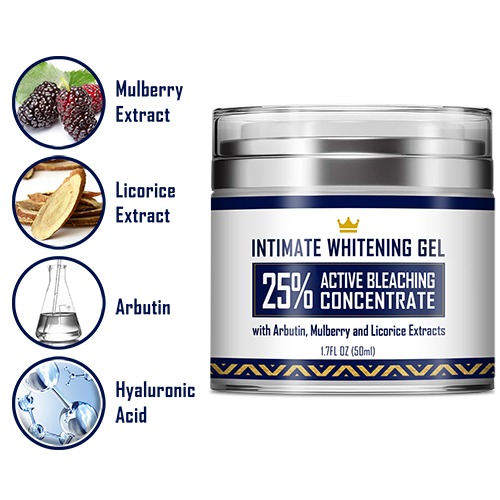 Delicate Bleaching
for Intimate Areas
---
Intimate whitening gel is formulated specifically to address discolored areas, to gently blend and enhance the overall skin's appearance in both intimate areas and sensitive skin areas. Its active ingredients will help to correct excess pigmentation caused by hormones, tanning or hair removal.